Who We Are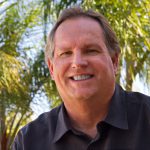 Phil Ludwig, our CEO, is a retired San Diego police officer who was first made aware of the issue of human trafficking while on the job over 30 years ago. He was involved in a sting operation that prevented seven girls from being sold into slavery. This incident really opened his eyes to the fact that this is not a crime that just happens overseas, but one that is happening right here in the United States. And one that is leaving many young victims in its wake.
Over the last 25 years, the trafficking of minors has become the third fastest growing crime in the United States. The FBI identified and recovered 850 children from sex-trafficking in 2009. These stats, and Phil's own experience as a police officer, motivated him to establish FACESS and ultimately Together Freedom.
Together Freedom, Inc. is a non-profit organization 501(c)(3) that is dedicated to the care of young girls who have been rescued from sex trafficking and slavery here in the United States. We have been caring for girls rescued from sex trafficking for over 24 years.
We refer qualified girls to NGOs who can provide residential support. One such organization's campus is the perfect place for rescued victims who desire a safe place or longer term assistance.
By first meeting the physical needs of the girls, then earning their trust, we are able to build loving, trusting relationships with them while helping each girl heal her emotional pain. At Together Freedom, our desire is to restore the life and childhood that was stolen by providing relationships, mentorships, family-style outings and activities.
Because each girl's situation is different, there is no time limit on how long a girl will receive support. The average is around 2 years, but it is really up to her how long she wants to be supported.
Over the years of helping many girls and building relationships with law enforcement, such as the FBI and Homeland Security, our biggest struggle has been our inability to help more girls.
 
This is where you come in! Click the button below to find ways you can get involved and help us rescue more girls.