Who We Are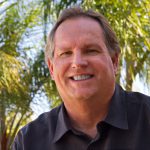 In 1984 our founder, Phil Ludwig, then a San Diego police officer, was first made aware of the issue of human trafficking after assisting in a sting operation to rescue girls from traffickers.
The potential victims? Eleven girls all aged 16, daughters of single moms, and all unaware of the threat. The traffickers, after befriending their moms, convinced them to allow their daughters to travel to Paris for a "modeling" contract. Unbeknownst to them, the girls were about to board a plane to Turkey – each already sold for $20,000 – with no plan for their return.
Thankfully, the FBI got to them in time and were able to rescue the girls from their traffickers.
This incident really opened Phil's eyes to the fact that trafficking is not a crime that just happens overseas, but one that is happening right here in the United States. And one that is leaving many young victims in its wake.
Over the last 25 years, the trafficking of minors has become the third fastest growing crime in the United States. The FBI identified and recovered 850 children from sex-trafficking in 2009. These stats, and Phil's own experience as a police officer, motivated him to establish Together Freedom.
Together Freedom, Inc. is a non-profit organization 501(c)(3) that is dedicated to the care of young girls who have been rescued from sex trafficking and slavery here in the United States. We have been caring for girls rescued from sex trafficking for over 24 years.
Click to learn about What Together Freedom Does
To find ways you can get involved and help us support more girls, click the button below.