Shear Love International
Shear Love International is a partner of Together Freedom working with victims of sex trafficking in Thailand.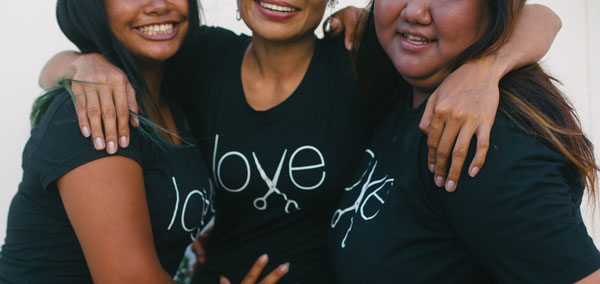 Shear Love is designed to educate and empower women and men, by providing an education in hair design and cosmetology. Equipping those victimized by poverty, human trafficking, and other oppressions with vocational knowledge, financial training, and personal development, will give them an opportunity to support their families in a dignified way. Shear Love's full spectrum, faith-based, educational beauty school program will give them the chance to succeed and focus forward on their future.
Click Here for more information about Shear Love
If you would like to contribute to Shear Love, please use the Donate button below. Any donations made through this page will be used specifically for Shear Love International.