Child Trafficking in the United States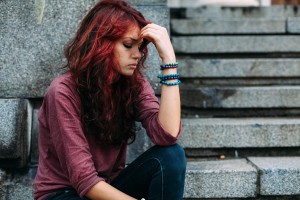 It is estimated that 20,000 – 30,000 American children are recruited or forced into sex trafficking in the United States every year.  A very small percentage of these children are being rescued or recovered through the efforts of law enforcement and government agencies like the FBI, Homeland Security, ICE (Immigration and Customs Enforcement) and with help of the public.
These children's lives have been completely interrupted.  The pimps (slaveholders) force them into sexual slavery and control them by breaking down their resistance, beating them, threatening them, manipulating them with false love, denying them care, provisions, and crushing any sense of hope, trust, or freedom they may have. These child victims are held in bondage by fear, abuse and hopelessness.  The average life expectancy of a sex trafficking victim is 7-10 years, and the number one cause of death is suicide.
Victims who are fortunate enough to be rescued are taken into police custody afraid, distrusting of everyone, lacking appropriate clothing, provisions, personal care, medical care and most are emotionally unstable.
What We Do
Through volunteers and other organizations, Together Freedom helps victims receive up to 28 areas of service and professional evaluation immediately after they are rescued. By first meeting their NEEDS, we are able to build TRUST that opens the door for HOPE and HEALING.

Together Freedom will respond after being notified of a victim being rescued. We facilitate and streamline assistance to the victim and provide a comfortable treatment environment where professionals are able to conduct various evaluations with the victim and provide much-needed care and provision.
Every child victim's story is different and their needs are different. Together Freedom helps each victim individually where they currently are and develops a short-term and long-term plan for their future. The costs for the services and evaluations are high, and Together Freedom provides assistance based on the funding available. You can donate directly toward the care of more victims. By donating, you will give Together Freedom the opportunity to serve more child victims.
Long Term Care
In addition to the care that Together Freedom provides and facilitates, we also offer the opportunity for long term care and housing through referrals to outside NGOs for the girls who desire it. One organization's campus* is tucked away in a beautiful, quiet and safe place. The campus has the ability to provide fun and "normal" activities such as hiking, swimming, museums, dining out, movies, and playing games so that each young girl can regain her childhood.
Through Together Freedom and other organizations, a loving, caring, family atmosphere is provided that will meet the following needs for these children: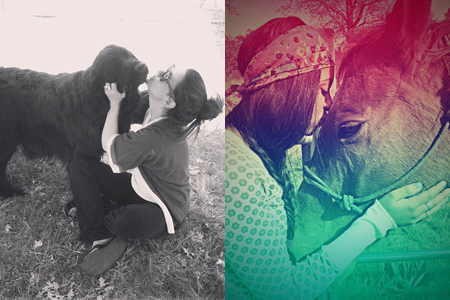 Food
Shelter
Witness Protection
Clothing
Education
Social/Life Skills Training
Medical
Life Planning
Liaison to Legal Services
And much more…
We also collaborate with other agencies to provide additional services including but not limited to, counseling, animal therapy, art classes and social outings.
In order for these precious girls to continue receiving care, we need your help. With your financial support, we will be able to assure continued safety and stability for each child victim in an environment conducive to healing, restoration, and hope for their future.
*For the safety and protection of the children, we do not publicly disclose the location, property owner, or organization to which the children are referred. If you are a law enforcement officer, parent, legal guardian, or representative of a child who needs assistance, please contact us for that specific information.