Our Purpose
The purpose of Together Freedom is to provide services and support for girls who have been rescued from sex trafficking here in the United States. The average age of these children is 13 years old and victims are recovered daily by law-enforcement, FBI, and the Department of Homeland Security.

In addition to our long-term care facility, Together Freedom provides 28 areas of service and professional evaluation to victims immediately after they are rescued, regardless of whether or not they come to our facility. By first meeting their NEEDS, we are able to build TRUST that opens the door for HOPE and HEALING.
Join Us for the Inaugural Together Freedom Dinner:

We are excited to announce the inaugural Together Freedom Dinner! In this collaborative effort, our purpose is to raise funding to support the victims of sex trafficking we care for.
---
We at FACESS have been caring for girls rescued from sex trafficking for over 24 years at our campus in Northern California. However, we have a limited capacity and are not able to accept all of the girls that are referred to us.
For this reason, we decided to start the Together Freedom Initiative:
Our Purpose
The purpose of the Together Freedom Initiative is to provide services and support for girls who have been rescued from sex trafficking here in the United States, regardless of whether or not they are able to come to our program.
The first thing that we will do when a girl is rescued is assign a FACESS Case Worker to her. This will happen within the first 24 hours of us being contacted about her rescue. The case worker will then conduct a 14-day evaluation to determine all of the needs that this particular girl has. Based on the evaluation, FACESS will create a specific, individualized plan to meet all of her needs.
Some of the major needs that we focus on are:
Shelter
Medical Care
Counseling
Education
Legal Assistance
Receiving Financial Support
Action Against Perpetrator(s)
Safety
Security
Witness Protection

…And much more
As you can imagine, providing or facilitating all of these needs is very costly. However, we have already had groups and organizations who have committed to providing some of these services pro bono for rescued victims.
We believe that as the Together Freedom Initiative gains momentum, more and more groups will commit as well.
This is where you come in. FACESS provides and facilitates these services based on the funding available. You can donate directly toward the care of more victims. By donating to this program you will give FACESS the opportunity to serve more child victims.
"Working Together To Get Her Freedom"
Latest News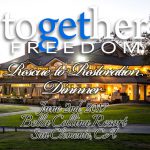 We are Excited to Announce the Inaugural Together Freedom Rescue to Restoration Dinner! Click Here to Register! If you are unable to attend, but would still like to support Together Freedom, please use the donate button below. If you would like to be a sponsor of the event, please…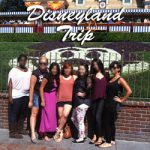 Update: We would like to thank everyone who contributed for your generosity and helping to make this a great trip! The girls all had an awesome time at the beach and Disneyland the next day! One of our objectives in caring for the rescued girls we support at Together Freedom…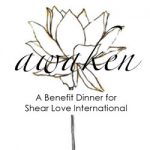 Please Join Us for Awaken, A Benefit Dinner for Shear Love International Shear Love International is a partner of Together Freedom working with victims of sex trafficking in Thailand. Shear Love is designed to educate and empower women and men, by providing an education in hair design and cosmetology. Equipping…